Volkswagen Golf. World-famous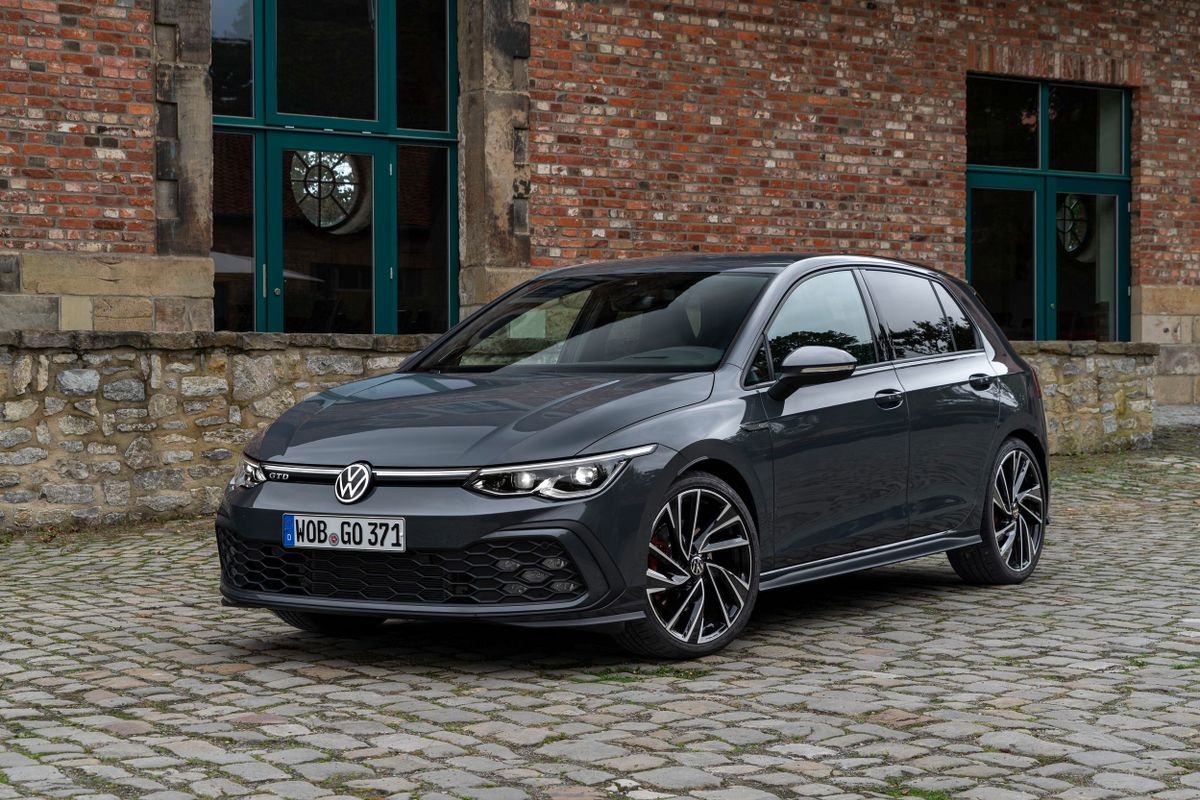 Volkswagen Golf is a С-class car, produced since 1974 by the German Volkswagen group. Volkswagen Golf is the pioneer of the car class of the same name, the most successful Volkswagen's car, European bestseller, and one of the three world's sales leaders, considered the World Car of the Year. Golf is named after the Gulfstream. Eight generations of this car have been offered in the market! The last generation, produced since 2019, is available in the hatchback bodywork in Israel.
First generation
The first-generation Volkswagen Golf was produced from 1974 to 1983. Designed by the famous Italian Giorgetto Giugiaro, the first Golf really stole the show. In the US and Canada, it was offered as Volkswagen Rabbit, and in Latin American they were selling it as Volkswagen Caribe. The Golf I was not only produced as the standard hatchback, but also as the Golf Cabriolet convertible. The GTI version of the first-generation Golf, appeared in 1976 and won the title of one of the best cars of the '80s from the Sports Car International magazine. About 5,625,000 first-generation Volkswagen Golf cars were produced in Germany!
Second generation
The second-generation Volkswagen Golf was produced between 1983 and 1991 on another platform. Most of the systems and the interior received many updates and improvements. Golf II was produced not only at German factories but also in Spain, France, UK, Netherlands, Austria, Switzerland, Japan, and USA. Ever the SUV version - Golf Country - appeared.
Third generation
The third-generation Volkswagen Golf was in production between 1991 and 1999. It changed the platform again and offered many bodywork options: 3- and 5-door hatchback, estate, convertible. VW Golf III won the title of the Car of 1992. 4,805,900 cars were produced.
Fourth generation
The fourth-generation Volkswagen Golf was produced from 1997 to 2006. While keeping the same Golf family proportions, Golf IV became 131 mm longer, 30 mm wider, and 39 mm longer in the wheelbase. The small-size Volkswagen cars first received galvanized body. The sedan, created in 1998 on the basis of the fourth-generation Golf, is called Bora in the EU and Jetta IV in the US. In the same year, 4WD Volkswagen Golf called 4Motion appeared.