Volkswagen Phaeton. The Best VAG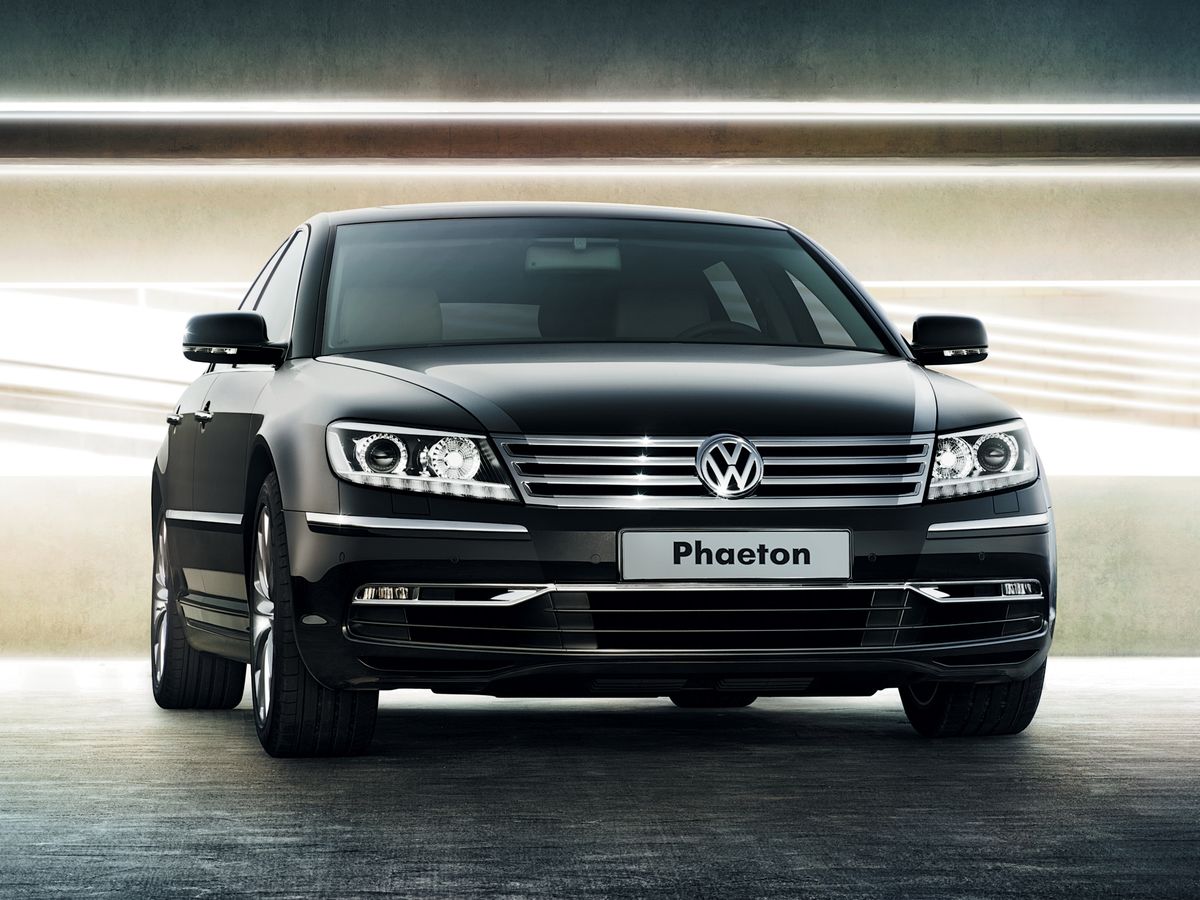 The Volkswagen Phaeton is an F-segment luxury car (according to European classification) that was produced from 2002 to 2016. Throughout its lifetime, this Volkswagen luxury sedan was characterized as 'all or nothing' and definitely left no one indifferent. It was built in Dresden, largely by hand, at a special factory with the poetic name Transparent Factory. The Phaeton is a sturdy, reliable, luxurious all-wheel drive car, which is a good choice for those who don't mind high fuel consumption.
The Phaeton is a truly premium sedan, as a flagship should be. Not everyone could afford it. Like almost every luxury car, it occupied only a small market share and didn't enjoy great popularity for various reasons, with its exterior being one of them. Volkswagen planned to sell at least 20 thousand Phaetons annually, but in fact the demand turned out to be several times lower. In fact, the luxury sedan was in demand only in Germany, and in recent years it also became more popular in China. It failed in the American market and left the United States in 2006. Production of the Volkswagen Phaeton was finally terminated in 2016. A total of 84 325 cars were made in just fifteen years.
The Phaeton's exterior became of the biggest reasons for its low demand. People saw the new Phaeton just as another Volkswagen. Even despite the fact that the manufacturer intended to make this car look simpler than it really was. In Europe, the Phaeton was targeted at wealthy people who preferred driving their cars personally and had no intention to show off. It turned out that such people were not numerous. There were more people who wanted to seem richer than they actually were. Wealthy people wanted to demonstrate their status, which was extremely challenging when driving a conservative Phaeton with a classic (quite ordinary) exterior.
The first generation
Serial production of the luxury sedan began in December 2001 at a plant specially built for this model in Dresden, Germany. The new Volkswagen Phaeton had to compete with the Mercedes S-Class and BMW 7 Series. It was based on the D3 platform with a longitudinal arrangement of the engine and all- or (less often) front-wheel drive. The platform was also used by the Audi A8 and Bentley Continental of that time. The entry-level sedan was 5.05 meters long, while the version with a longer wheelbase was 5.18 meters long. The buyers could optionally choose a 4-seater interior with separate rear seats and additional equipment.
The exterior and interior of the sedan are solid and conservative, while the equipment is superb: air suspension, 4-zone climate control, infotainment, xenon headlights, active cruise control, eight airbags, double glass. Interior trim comprised Alcantara, leather and wood inserts.
The Phaeton was targeted at wealthy people who preferred driving their cars personally and had no intention to show off.
The Phaeton could be equipped with 3.2-liter V6 (241 hp) and 4.2-liter V8 (335 hp) gasoline engines or 3.0-liter V6 TDI and 4.9-liter V10 TDI turbocharged diesel engines with an output of 225–313 hp. It was possible to choose a 5 or 6-speed automatic transmission, although the entry-level versions initially featured a 6-speed manual transmission. The flagship Phaeton W12 came with 6-liter 12-cylinder gasoline engine, producing 420-450 hp.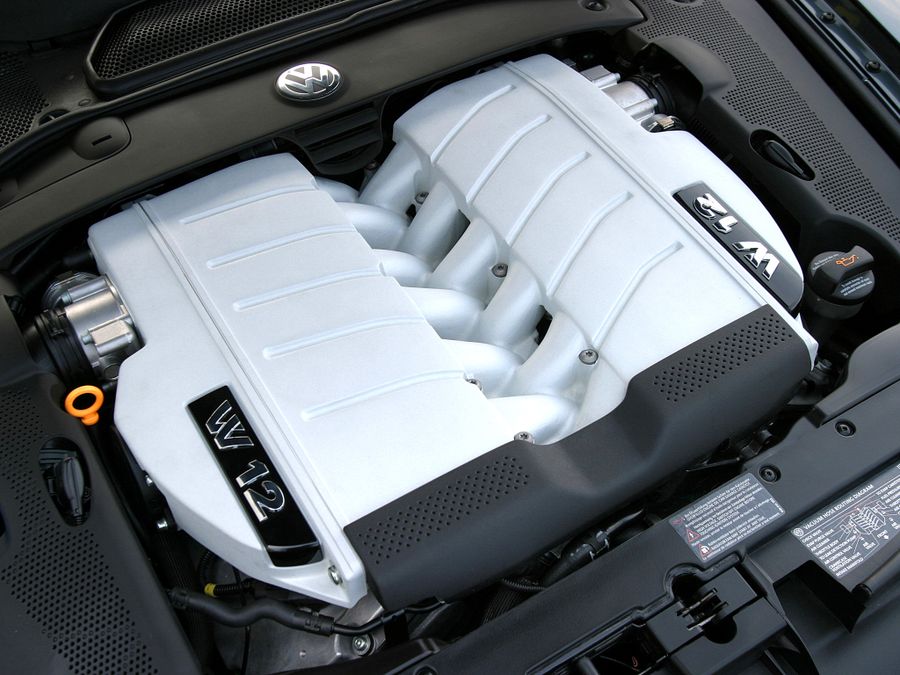 The Phaeton had a double wishbone front suspension and a multi-link rear suspension. The air suspension suppressed longitudinal and lateral sway, and, if necessary, could raise the body and automatically lower it at high speed in order to reduce aerodynamic resistance. The sedan was standardly four-wheel drive, and the distribution of tractive effort could adapt to road conditions in a split second. But some modifications (manufactured in 2003 and 2004) with the 3.2-liter engine were front-wheel drive.
2007 restyling
In 2007, the manufacturer slightly changed the Phaeton's exterior and interior. It started featuring a new 3.6-liter engine (280 hp) instead of the previous 3.2-liter 6-cylinder engine. Plus, manual transmissions were no longer offered.
2010 restyling
The restyled Volkswagen Phaeton was unveiled at the 2010 Beijing Auto Show. The changes mainly touched the exterior. The car acquired a completely new design of the front end, new LED and bi-xenon headlights. The interior became even more luxurious: a chrome-framed analog clock in the center of the dashboard and the vents of the 4-zone climate control system covered with wood panels deserve a special notice. They opened to create the right temperature, after which they closed back. As a result, a comfortable interior climate was maintained without drafts.
The electric front seats had up to 18 adjustments, while the separate rear seats had up to 10 adjustments. The rear passenger could use the remote control to move the front passenger seat forward. The seats were upholstered in leather or special fabric with cashmere properties. And all of this was complemented by a high-class DYNAUDIO 'Temptation' sound system combined with a 1,000-watt digital amplifier. Plus, its production involved a great deal of manual labor.
The most powerful Phaeton version was equipped with a 6.0-liter 12-cylinder engine (420-450 hp), combined with a 5-speed automatic transmission (Tiptronic with alternate sequential shift mode), accelerating the large car (with a long wheelbase) to 100 km/h in just 6.1 seconds. The maximum speed was 250 km/h. The average fuel consumption was 14.5 liters. One of the popular engines, the 4.2-liter V8, produced 335 hp at 6,500 rpm and a torque of 430 Nm (at 3,500 rpm). The maximum speed was 250 km/h, and acceleration to 100 km/h (with a 6-speed 'automatic') occurred in 6.9 seconds. The average fuel consumption was 12.5 l/100 km. In addition to these engines, there were gasoline 3.2 and 3.6-liter VR6 units with an output of 241 and 280 hp, or a 3.0-liter diesel V6 TDI engine generating from 225 to 313 hp.
Like any luxury car, the Volkswagen Phaeton was distinguished by its high safety. Its equipment included a full set of airbags, belts with pretensioners and tension limiters, active head restraints, ISOFIX mounts. The standard list of electronic systems included: ABS, electronic stability programme (ESP), traction control system (TCS), and tire pressure monitoring system. The options comprised radar cruise control, a dynamic high-beam control system 'Dynamic Light Assist', and a parking assist system.
Do you like the Volkswagen Phaeton?
Average consumption

8.5 l
Gas-guzzlers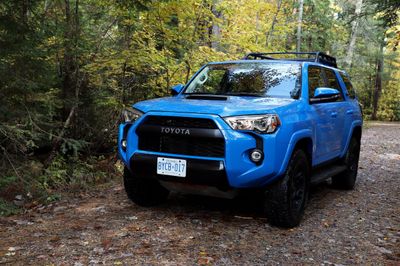 The Americans have conservative tastes, which is probably why this body-on-frame, simple and strong SUV is sold only in America. And it used to be sold everywhere in the past.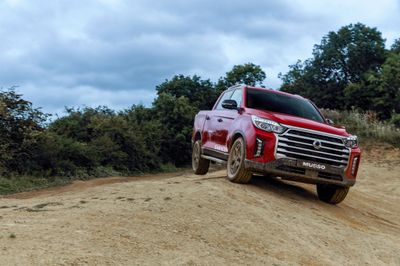 A former SUV created together with the German manufacturer and designed by the British designer. Meet the Musso pickup and discover why it is a rhino.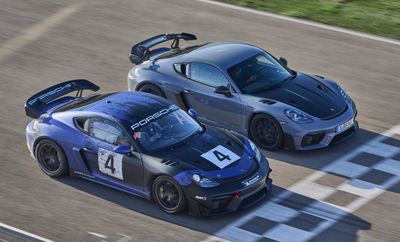 Porsche has revealed the new 718 Cayman GT4 RS and its racing version Clubsport at the Los Angeles Auto Show.