Everything you wanted to know about hybrids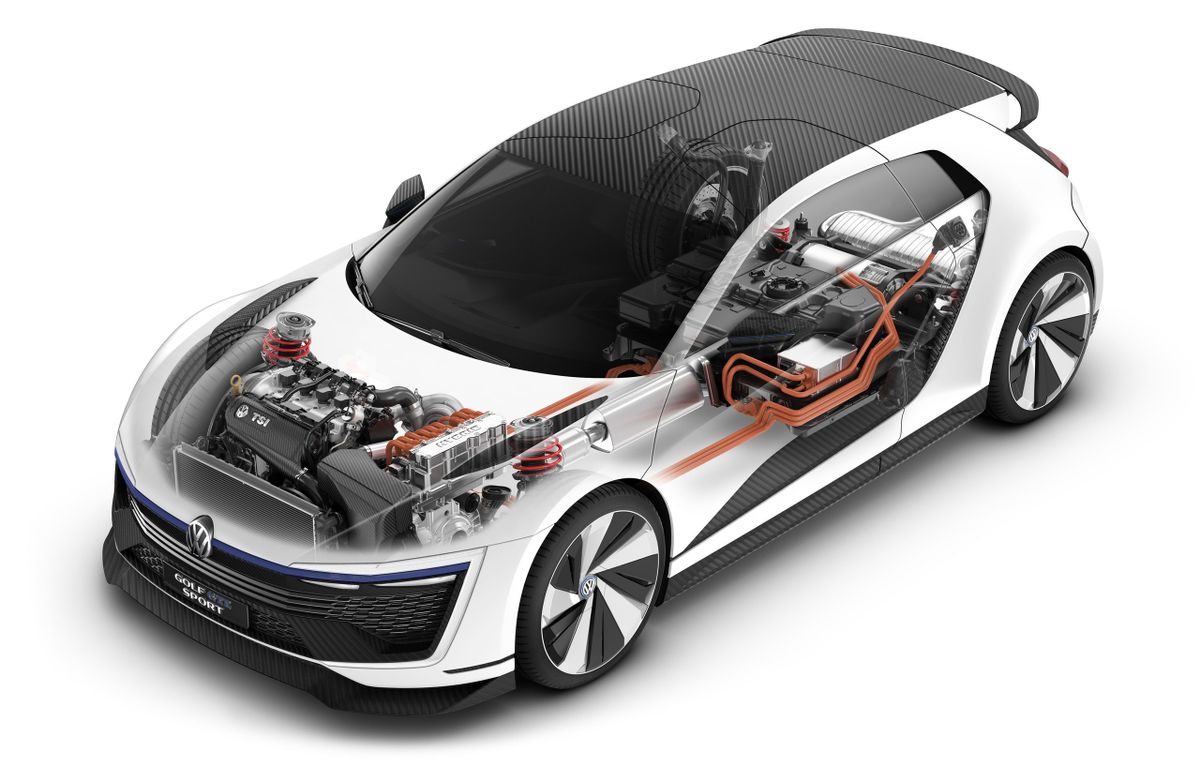 The first mass-produced hybrid vehicle was the 1997 Toyota Prius hatchback, which was revolutionary for that time. It used an original powertrain that combined sequential and parallel circuits. The powertrain consisted of a gasoline four-cylinder engine and two electric motors, as well as a planetary gearbox connecting them together. Today, the Prius is available in both conventional and plug-in hybrid versions.
According to Bosch, in 2020, the worldwide sales of hybrid vehicles exceeded 9 million units. And by 2025, experts predict the growth of the world market to 12 million vehicles. The vehicles powered by a combination of an electric motor and a conventional internal combustion engine are currently commonplace. Both affordable vehicles and racing supercars have hybrid versions. There are so many of them that it is often difficult to figure out exactly how this particular hybrid works, what to expect from it (fuel-efficiency, improved dynamics) and why you need at all. In our review, you will find a classification of hybrid systems and their brief breakdown, indicating the pros and cons of each system.
Micro hybrids
Such systems are the very beginning of the union between electricity and an internal combustion engine, which doesn't even have any electric motor yet, with the key component being a "smart" generator that turns off during acceleration, reducing the load on the internal combustion engine and generating electricity (for other car components) when slowing down. It is easy to equip any modern car with such a system, as a "smart" charge microcontroller can be installed directly on the battery terminal. The conventional Start-Stop system can also formally belong to micro-hybrids, as it automatically turns off the engine when the vehicle is stopped, reducing fuel consumption and emissions.
Pros: It does not increase the vehicle weight, has a simple design and low cost
Cons: Minimal efficiency
Fuel saving: 2-5%
Models: Mini Cooper, BMW 1 Series, Mazda 6
Mild hybrids (MHEV)
An electric motor itself really helps the internal combustion engine, improving the dynamics of the vehicle, but the vehicle cannot be powered solely by electricity. The first production Mild Hybrid is the 1999 Honda Insight. The mild hybrid is based on an electric motor connected to a gasoline engine. It is usually called a starter generator (and is installed instead of a conventional generator). It generates electricity when braking and consumes it when accelerating. It allows implementing a more advanced Start-Stop system, which ensures that the gasoline engine is turned off even before the vehicle stops completely.
The MHEV hybrid needs an additional small capacity battery, capable of storing the electrical energy generated during braking. But way of its consumption is determined by the manufacturer. For example, the Audi A8's 48-volt battery feeds an electric air blower, which increases the efficiency of the diesel engine, and for the new Range Rover Evoque, electricity provides up to 140 Nm of torque and saves up to 6% of fuel.
Pros: Better dynamics, relative cheapness
Cons: Suboptimal consumption, as most of the energy is used to rotate the internal combustion engine
Fuel saving: 5-10%
Models: Range Rover Evoque, Audi A6, A7 and A8, Ferrari LaFerrari
Full hybrids (FHEV)
An electric motor itself starts the vehicle, and the vehicle is able to travel at least a short distance in a fully electric mode only. For example, the Porsche Cayenne full hybrid offers a driving range of about 50 km. The electric motor is not constantly connected to the internal combustion engine: there is a clutch between them, which makes it possible to drive with the engine off and more efficiently accumulate electricity during braking. Compared to mild hybrids, the electric motor improves dynamics, provided there is enough braking to charge a large battery.
Such systems use more capacious and higher voltage battery. It needs a powerful controller and voltage converter (to power the rest of the electronics), its own cooling system. The air conditioning compressor, power steering, brakes, and air conditioning are powered by electricity. As a result, the FHEV version turns out to be heavier and more expensive than the usual one, but the fuel economy is also decent. Today, full hybrids are the most common, but they are slowly becoming a thing of the past.
Pros: Decent fuel saving, better dynamics
Cons: Heavy weight, design complexity, high cost
Fuel saving: 15–25%
Models: Infiniti Q50 Hybrid, Porsche Cayenne S Hybrid
All-wheel drive hybrids
In this case, an internal combustion engine and an electric motor each drive its own axle. For example, a conventional gasoline engine drives the front wheels, while an electric motor with its own gearbox drives the rear wheels. It is relatively inexpensive to turn your conventional vehicle into a four-wheel drive hybrid. ICE modifications are almost not required, and the rear of the hybrid has to be modified anyway to accommodate the battery.
Pros: Relatively simple design, four-wheel drive, lower cost
Cons: Lower efficiency, smaller trunk, even more weight
Fuel saving: Up to 20%
Models: Peugeot 3008 Hybrid4, Mazda Demio e-4WD
Plug-in hybrids (PHEV)
This is currently the highest category of vehicles with combined powertrains. Many manufacturers are switching over to plug-in hybrids, for example, Porsche with its Panamera S E Hybrid. The problem with conventional hybrids is that they can only accumulate their electricity reserves when braking. And when driving on the even surfaces (on the highway, for example), the electric motor is not used, and charging the batteries using the internal combustion engine does not count, so it will not be possible to save fuel there. Therefore, it was decided to charge the battery in advance from an external outlet while the car was parked. The battery capacity of the PHEV versions is much higher than that of conventional full hybrids. Such batteries allow you to drive tens of kilometers in a fully electric mode without wasting fuel.
Pros: Maximum fuel economy
Cons: Cost, heavy weight, dependence on charging stations
Fuel saving: Up to 70%
Models: Volkswagen Golf GTE, Range Rover P400e, Chevrolet Volt, Mitsubishi Outlander PHEV
Series-parallel hybrids
The Toyota Prius, the world's first production hybrid, was the first model to feature this scheme. It managed to combine everything at once: efficiently accumulate electricity during regenerative braking, drive only on gasoline or only on electricity, use both energy sources together, and even charge the battery from the internal combustion engine when the car is stationary. Moreover, such a hybrid does not need a gearbox: a planetary gearbox with electric motors acts as a continuously variable transmission. Today, there is the fourth generation Hybrid Synergy Drive (HSD) hybrid powertrain, which is installed on all Toyota and Lexus hybrids. The HSD idea is protected by Toyota patents, so GM, Daimler and BMW, which have united under the Global Hybrid Cooperation project, had to make a much more complex scheme with two electric motors and four clutch packages.
Pros: High efficiency, simple design, light weight
Cons: Complex control electronics, price
Fuel saving: Up to 40%
Models: Toyota Prius, Lexus RX 450h, BMW X6 ActiveHybrid, Mercedes ML 450 Hybrid
Fast facts
The mild hybrid uses both an internal combustion engine and an electric motor to improve fuel efficiency. It does this by using the energy stored in the battery, which is generated during braking. This energy is then used by the combustion engine to accelerate the vehicle. The mild hybrid uses an electric motor to help the internal combustion engine.
The full hybrid has a larger electric motor and battery compared to a mild hybrid. A full hybrid can drive a vehicle over short distances using an electric motor, and charge a battery using an engine or regenerative braking.
The plug-in hybrid can be charged by plugging into a home outlet or using a public charging station. The plug-in hybrid offers greater driving range only thanks to the larger battery pack and electric motor. The plug-in hybrid is able to meet the daily range requirements of most people.
What can we expect in the future?
In 2020, the Directive 443/2009, which requires that the average CO2 emissions of new models of the automaker should not exceed 95 g/km per 1,370 kg of mass entered into effect in the EU. For every extra gram from every sold car, you will have to pay a fine. These requirements roughly correspond to a combined consumption of 4.1 l/100 km for petrol or 3.6 l/100 km of diesel fuel. They can only be met with the help of batteries and electric motors, and even a modern full hybrid has a hard time doing it. And in a few years, the threshold of permitted emissions is planned to be made even lower! So there will be more and more plug-in vehicles.
Therefore, we will have to completely abandon the internal combustion engines in the future. End of story. With the development of technology (primarily batteries), all vehicles will sooner or later become electric. But today, electric vehicles are still quite expensive, have a limited driving range and take too long to charge. Some countries have already announced the upcoming ICE bans, including the UK, Sweden, Denmark, Iceland, India, and China, where by 2030, sales of new cars with internal combustion engines will be banned; Norway will ban them from 2025.
Israel. Work on a set of 'critical mass' of environmentally friendly transport is underway in Israel. By 2030, the country will stop selling cars with gasoline and diesel engines. After which there will only be electricity and natural gas, which the territory is rich in. The authorities have already announced that they will reduce the tax on 'clean' vehicles as much as possible, even down to zero. At the same time, the growth of infrastructure serving electric transport will accelerate, and many new ones will be added to the two thousand existing charging stations. It is expected that by 2025, 177 thousand electric vehicles will drive on the roads of Israel, which is quite a lot. The forecast is one and a half million electric cars by 2030!
Are you ready to switch to an all-electric vehicle?
Toyota Motor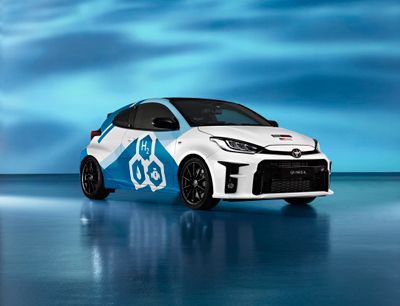 Created by Toyota, the Yaris GR small hatchback can run on hydrogen, providing the driver with both good performance and minimal emissions.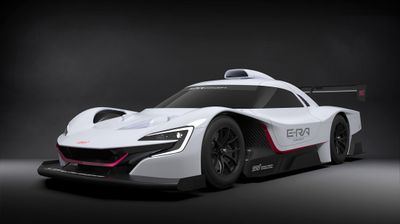 Subaru and STi unveiled an unusual electric hypercar at the Tokyo Auto Salon held in mid-January.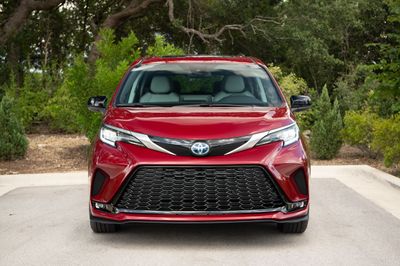 Meet one of the successful Toyota minivans. The Sienna has been in production since 1997 and is sold in North America and some Asian countries.