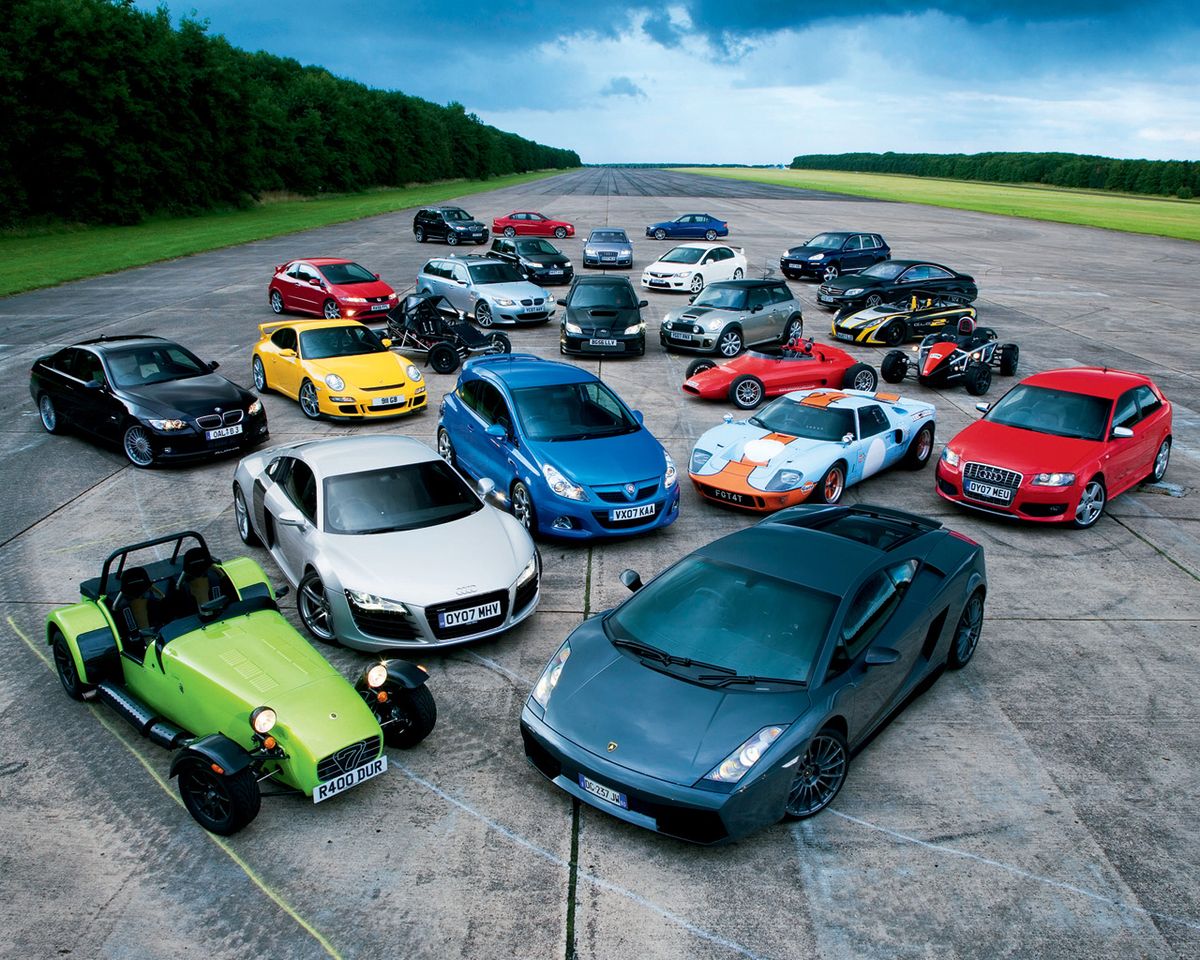 A big city with its narrow streets and insufficient parking spaces makes you change your habits. Thus, you start appreciating your automatic transmission, learn how to use the Start-Stop system and start thinking about buying an electric car or at least a hybrid while being stuck in a traffic jam. And when you desperately search for a parking lot that would be convenient for you, and not 3 km away from the desired location, you start envying the owners of Smart cars… Yes, the big city has quite a small center where two big cars have a hard time passing each other. Therefore, the compact cars feel as comfortable as possible in this jungle. Finding a versatile city car that suits everyone is impossible, as people are guided by different parameters when choosing a vehicle, for example, cost, roominess or fuel-efficiency. To begin with, let's figure out what criteria can help you in your search, and then we will try to help you choose the best city car. Be sure to express your opinion at the end!
Size and body
The first and, perhaps, the most important thing we should pay attention to is the small size. A compact car is easier to maneuver in tight spaces. However, in this case, the car is not as roomy, which requires to maintain a balance in terms of the number of items or people you need to transport. If you still really want a small and practical city car, we recommend choosing a hatchback. Sedans and estates come second in the city.
Maneuverability
When driving on narrow winding streets, you need an agile car. The maneuverability of the car is ensured not only by its size, but also by the limiting angles of rotation of the front wheels. The main indicator of maneuverability is the turning radius. To make the car sufficiently 'agile' for urban conditions, the turning radius should be in the range from 4.5 to 5.6 meters.
Engine
To choose a city car, you need to start with the engine. The best option for a metropolis is a small-volume 1.6-liter engine, because the smaller volume units are usually more fuel-efficient. Of course, the final consumption depends on the driving style and on the traveling conditions. Turbocharged engines with a good power reserve can have a good appetite. A 150 hp engine will be quite enough to keep up with the traffic and go for a safe overtaking. Acceleration dynamics are not the most important here. The main thing is the fuel consumption, which is more important than how quickly you can get away from everyone at a traffic light.
Fuel type
We will not consider electric propulsion systems here, as they have their own specifics. Let's dwell on traditional internal combustion engines. So, should you choose a diesel engine or a petrol one? There is no correct answer. And although diesel engines are cheaper, modern petrol engines are more fuel-efficient. One thing is for sure, the absence of a specific power unit should not become an obstacle to buying a car. But the presence of a hybrid option can and should be considered first.
Gearbox
Considering the heavy traffic within the city, automatic transmission is preferable. A slow line of cars at rush hour, constant driving in the 'start-stop' mode is exhausting, the hand gets tired of shifting gears, and the foot gets numb. Of course, this is a matter of habit, but comfort is also important in our modern world.
Safety systems
Vehicle safety systems can be active (including those that warn of a dangerous situation on the road) and passive. Belts, airbags and curtain airbags are responsible for the passive safety of the driver and passengers, as well as the features of the bodies, which have also become important lately.
Active systems comprise:
Anti-lock braking system (ABS);
Traction control system;
Electronic Stability Programme;
Brake force distribution system;
Emergency braking assistance system;
Pedestrian detection system;
Blind spot monitoring system, etc.
Popular auxiliary active systems include:
Adaptive cruise control;
Parking assistance systems;
Traffic sign recognition system;
Hill-descent control and hill start assist;
Driver condition monitoring system, etc.
Interior and trunk
The more options the better. This is a common truth. The most important options include a multifunction steering wheel to control multimedia without being distracted from the road, good climate system and heated/ventilated seats. It is optional but very convenient to have a state-of-the-art infotainment system with navigation. Trunk capacity is important only in case of urgent need to take everything you need 'on board' and a little more on top. A real city compact should be, as the name suggests, compact, the extra trunk capacity is clearly superfluous.
TOP 15 city cars
The Volkswagen Polo is the brand's bestseller, recognized as the best car in the world. It can be a hatchback, a sedan or an estate. The car features a spacious interior and wide range of driver assistance systems. It is dynamic, fuel-efficient and well-equipped.
The Kia Rio is a compact hatchback of just over 4 meters in length. It is distinguished by a long list of options, affordable price and reliability.
The Renault Clio is a stylish French city hatchback. This sufficiently roomy car offers ergonomic seats and decent trunk volume. Even the simplest trim level features front and rear parking sensors, as well as a rear view camera.
The Kia Picanto is a compact car with an energetic and vibrant design. It is only 3,595 mm long and has fuel-efficient engines.
The Honda Jazz is an almost perfect city car. It is well-equipped, agile and dynamic.
The Citroen C3 is a real city clubber, a hatchback with a wide range of personalization options, superb equipment, a modern fuel-efficient engine, and a strong suspension.
The Hyundai i10 is a subcompact hatchback, only 3,670 mm long. It is well-equipped, roomy and fuel-efficient.
The Toyota Aygo is the most compact hatchback (3,465 mm long). It is super fuel-efficient and offers numerous options and modern electronic assistants.
The Toyota Yaris is a compact, trendy, dynamic and even aggressive hatchback with good basic equipment.
The Skoda Fabia is a small hatchback with a roomy interior and a large trunk. It has trendy exterior, modernized interior and a wide set of additional equipment.
The SEAT Ibiza is the most popular Spanish passenger car in the world: comfortable seats, laconic interior, attractive exterior, small size, a wide range of modern equipment.
The Suzuki Swift is one of the most attractive and affordable budget hatchbacks in the automotive market. It is modern and well-equipped.
The Suzuki Ignis is a small, stylish, efficient, modern hatchback. The interior is comfortable, and the exterior is very beautiful.
The Peugeot 208 is a small French car. According to the manufacturer, this car is advanced, futuristic and expressive. It offers high level of comfort and safety. A multifunction steering wheel, cooled glove box and cruise control are standard.
The Volkswagen Golf is the ancestor of the class of the same name, the most successful Volkswagen model, the best-selling car in Europe. The hatchback is equipped with a variety of modern technologies. This is the first Volkswagen car to communicate with other vehicles and transport infrastructure within a radius of up to 800 m.
Hyundai Kia Automotive Group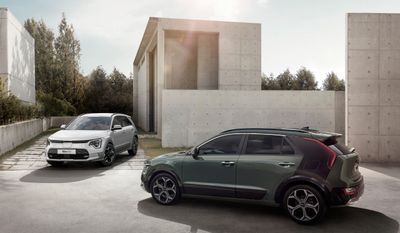 Eucalyptus seats, wallpaper ceiling, green zone driving mode… Discover the 2nd generation, combining hybrid and electric powertrains.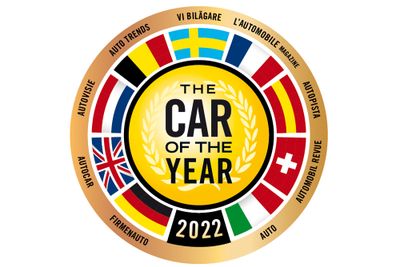 Six of the seven Car of the Year finalists are electric vehicles. A year ago, there were two electric vehicles. Let's talk about the best of the best.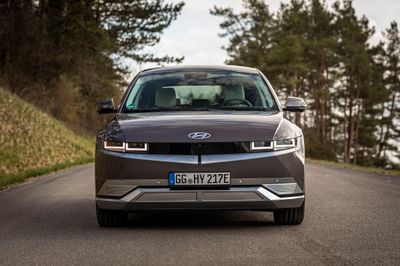 The Hyundai Ioniq is supplied with 72.6 kWh batteries to all countries. However, American buyers have a chance of getting a 77.5 kWh battery, which will further be available in other countries.