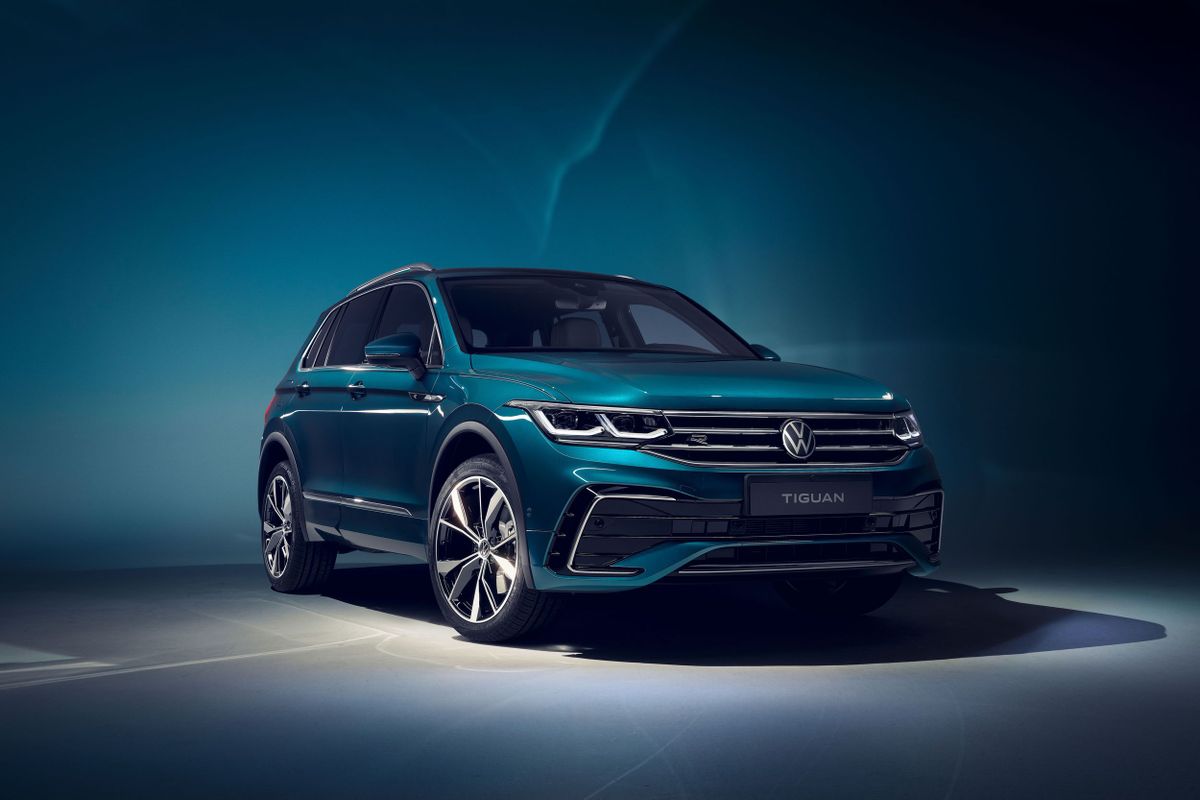 All over the world, it is the mid-size SUVs that are considered the recognized sales leaders. They enjoy the greatest popularity among all buyers, regardless of age and gender. Neither C-segment cars nor business sedans can compete in sales with the Volkswagen Tiguan, Toyota RAV4 and Kia Sportage. And so that you don't have to scour the entire Internet in search of information about these vehicles, we have collected everything in one place. You are welcome! All the SUVs collected in our review, one way or another, were or are included in different popularity ratings. We deliberately did not outline their places in those ratings, so it's up to you to decide! Do not forget to give your opinion below.
VW Tiguan
One of the class leaders, many times named one of the top 10 most popular cars, sold almost as well as the Dacia/Renault Duster (and it was almost the leader of sales!). Why is it so successful? Smart positioning with a wide selection of trim levels, high-quality build, good price. Israeli buyers can purchase the second generation Tiguan after the 2020 restyling. The SUV is equipped with a 1.5-liter gasoline engine with 150 hp and a 7-speed robotic gearbox. The vehicle is front-wheel drive. Its maximum speed is 202 km/h, while acceleration to 100 km/h occurs in 9.2 seconds. Despite the fact that this is a fairly compact SUV, it has a third row, so it is suitable for 7 people. It feels quite confident within the city, but its true element is country trips over rough terrain.
Kia Sportage
This is another undisputed leader from Korea that has been named Car of the Year many times. It boasts good handling and maneuverability, rather powerful, but fuel-efficient engines. In the Israeli market, you can purchase the fourth generation SUV after the 2018 restyling (although a new fifth generation was released in 2021). It comes to us only with front-wheel drive, but our customers will be able to choose from several modifications with both gasoline and diesel engines. Gasoline engines are represented by a 1.6-liter turbocharged engine with 177 hp, complemented by a 7-speed robotic gearbox, developing 201 km/h or by a 2-liter distributed injection engine with 155 hp, developing the top speed of 181 km/h, complemented by a 6-speed automatic transmission. A 1.6-liter turbocharged diesel engine with 136 hp comes with a 7-speed robotic gearbox and develops 180 km/h, while having an average fuel consumption of just 4.7 liters per 100 km.
Toyota RAV4
It has been on the market for a long time and is constantly popular, despite its 'old' age. The legendary name and reliability, as well as impressive spaciousness allow the SUV to remain at the top of all ratings. It can be both front- and all-wheel drive. The last, fifth (as of 2021) generation Toyota RAV4 of 2018 can be purchased in the Israeli market, and even with a hybrid system. Depending on the type of engine, front or all-wheel drive and trim levels, Israeli buyers can choose from 10 SUV options. The gasoline engine with 175 hp is installed on both front-wheel drive and all-wheel drive RAV4 models. The maximum speed is 190 km/h. Hybrid models have an output of 218 hp (front-wheel drive) and 222 hp (4×4). The maximum speed is 180 km/h. There is also a particularly powerful plug-in hybrid with an output of 306 hp with four-wheel drive.
Skoda Kodiaq
This SUV has a number of advantages, including front-wheel drive or a 4×4 variant, turbocharged gasoline or diesel engines, and superb equipment. A relative of the Tiguan is cheaper than its older German sibling, and is equipped and looks no worse. This is the main plus. The impressive size allows the passengers to feel the comfort and complete freedom inside the Kodiaq. In Israel, the SUV is supplied in 5-seater and 7-seater versions, with front or all-wheel drive and turbocharged engines. The vehicle can be equipped with gasoline or diesel engines, the volume of which varies from 1.5 to 2 liters, while the output can be from 150 to 190 hp. All the engines are complemented by a 7-speed robotic gearbox. Do you see? It offers so many options.
Mitsubishi Outlander
The list of its advantages includes four-wheel drive, good cross-country ability, a large trunk, and a spacious interior. The model debuted in 2002, was restyled several times, without experiencing any single major technical change. Because it is good by default! Currently, you can purchase the third generation, first released in 2012 and last restyled in 2018 (as of 2021). For Israel, the vehicle comes with front-wheel drive or all-wheel drive, a five- or seven-seater interior and two engine options: a 2-liter gasoline engine or a hybrid system (based on a 2.4-liter engine).
Hyundai Tucson
Sharing the platform with the Kia Sportage, the Tucson has not yet achieved the same success, but, unlike its related model, it has retained a cool diesel engine and an adequate price. Released in 2020, the new, fourth generation has an unusual, very bold high-tech exterior and modern interior. It is already on sale in Israel in two versions: with a 1.6-liter turbocharged engine with 180 hp and a 7-speed dual-clutch robotic gearbox with, as well as a 2-liter engine with 155 hp and a 6-speed automatic transmission. The first powertrain consumes 6.9 liters per 100 km, accelerating to 100 km/h in 8.8 seconds. The second powertrain consumes 8.2 liters, while accelerating in 11.1 seconds. The new SUVs are equipped with 'smart' cruise control, which reads speed limit signs, automatic braking and lane-keeping systems, as well as all-round cameras and a parking assistant.
Mazda CX-5
This is one of the most successful Mazda models and arguably the prettiest car in its class. However, the Japanese SUV has turned out to be not very functional, not very comfortable and not very cheap. But still it enjoys great popularity. The heart wants what it wants, as they say. Israeli buyers can purchase the 2016 SUV of the second generation. Both front-wheel drive and 4×4 versions are available. You can choose from two gasoline engines: a 2-liter unit with 165 hp and a 2.5-liter unit with 195 hp. The first engine accelerates the CX-5 to 189 km/h, the latter to 199 km/h. Both are equipped with a 6-speed automatic transmission for both front and all-wheel drive.
Subaru Forester
The all-wheel drive SUV with a beautiful and interesting name 'Forester' debuted in 1997. It is popular in many countries around the world as a family cross-country vehicle. It has a decent 220 mm ground clearance and permanent symmetrical four-wheel drive. It is the best in the class in terms of the 'visibility index'. Such pleasant components as excellent visibility from the passenger compartment, large opening angle of the rear doors, the fifth door button control, and comfortable wide footrests will make your everyday life more comfortable. In Israel, you can purchase the 2018 fifth generation Forester, equipped with a 2.5-liter engine with 182 hp.
Renault Koleos
Stylish, well-equipped, compact, smart, quite fuel-efficient, modern, comfortable… Of course, it cannot boast of outstanding skills outside the asphalt, but today it is one of the most extravagant European SUVs. It has unusual design, expensive interior and vertical multimedia system, as well as a rather impressive price tag for all of the above. Israeli buyers can purchase the second generation SUV after the 2020 restyling. It comes with a 1.75-liter diesel engine, 7-speed robotic gearbox and front-wheel drive. Acceleration to 100 km/h occurs in 11.8 seconds, while the top speed is 190 km/h. It is offered in two trim levels: the well-equipped Intense and the richest Initiale Paris.
Honda CR-V
Globally, this SUV is one of the most demanded and popular. It can be both front and all-wheel drive. There is a hybrid modification. It is appreciated for its comfort, handling, roomy interior, maneuverability on city streets, cross-country ability and, of course, for its excellent quality-price ratio. Israeli buyers can currently purchase the 2016 fifth generation CR-V (the restyled 2019 version has not yet arrived at our market), both in 5 and 7-seater versions, with a third row of seats. The all-wheel drive SUV is equipped with a 1.5-liter turbocharged gasoline engine with 193 hp, which is complemented by a CVT. It accelerates to a maximum of 200 km/h, while consuming, on average, 7.1 liters per 100 km.
Korea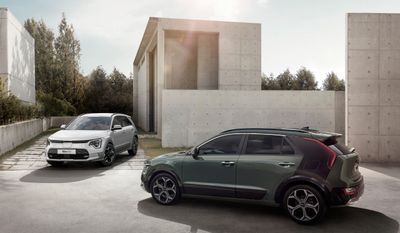 Eucalyptus seats, wallpaper ceiling, green zone driving mode… Discover the 2nd generation, combining hybrid and electric powertrains.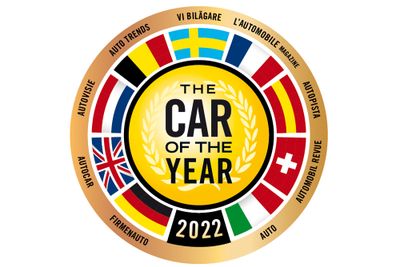 Six of the seven Car of the Year finalists are electric vehicles. A year ago, there were two electric vehicles. Let's talk about the best of the best.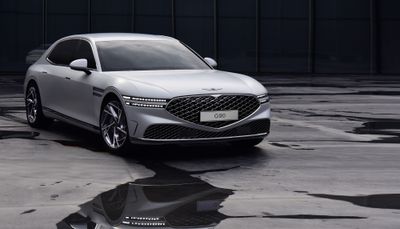 Genesis has high hopes for this car: the brand wants to increase its presence in the luxury sedan segment, not only in South Korea.